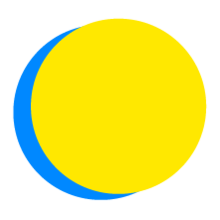 kenya abbott
Points Total
0

Today

0

This Week

321

Total
Participant Impact
up to

29

pounds of CO2

have been saved

up to

0.0

conversations

with people

up to

40

minutes

spent learning
Action Track: Social Justice
Learn about Local Indigenous Practices
#39 Indigenous Peoples' Land Management
I will spend at least 20 minutes learning how local indigenous tribes are caring for the land by attending a training, workshop, or presentation.
Food
Smaller Portions
#3 Reduced Food Waste
I will use smaller plates and/or serve smaller portions when dishing out food.
Materials
Share Bioplastic Disposal Tips
#47 Bioplastic
I will spend at least 0 minutes researching how to properly dispose of bioplastics in my city and share this information with 0 friends, family and/or colleagues.
Transport
Stay on the Ground
#43 Airplanes, #63 Telepresence
Instead of traveling by plane, I will find an alternative way to accomplish the goals of an upcoming trip (i.e. telepresence, vacation locally).
Electricity Generation
Learn More About Geothermal Energy
#18 Geothermal
I will spend at least 20 minutes learning more about the energy generation potential of geothermal energy and consider investing in this technology.