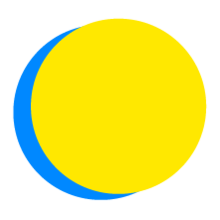 Holly Abeels
Points Total
0

Today

0

This Week

478

Total
Participant Impact
up to

28

meatless or vegan meals

consumed

up to

180

minutes

spent learning
Food
Smaller Portions
#3 Reduced Food Waste
I will use smaller plates and/or serve smaller portions when dishing out food.
Food
Reduce Animal Products
#4 Plant-Rich Diet
I will enjoy 2 meatless or vegan meal(s) each day of the challenge.
Transport
Conduct Virtual Meetings
#63 Telepresence
I will encourage my office to hold meetings virtually whenever possible instead of requiring travel.
Land Use
Buy Bamboo
#35 Bamboo
When they are available, I will purchase products made from bamboo instead of wood, plastic, or metal.
Land Use
Support Indigenous Peoples' Land Management
#39 Indigenous Peoples' Land Management
I will donate to The Nature Conservancy, which works with Indigenous Peoples to secure land tenure and resource rights, support improved governance and local institutions, assist in natural resource mapping, planning and management; and strengthen livelihoods and sustainable economic development.
Women and Girls
Support Women-Owned Businesses
#62 Women Smallholders
I will spend 20 minutes each day researching women-owned businesses I can support when shopping.
Women and Girls
Start a Social Media Campaign
#6 Educating Girls
Through social media, I will raise awareness about gender inequity in education by sharing the information found in the links below.
Women and Girls
Connect With A Nonprofit
#6 Educating Girls, #7 Family Planning, #62 Women Smallholders
I will connect with a local nonprofit working on womens' or girls' issues in my community, and find out how I can get involved or become a member.
Women and Girls
Help Girls Overcome Health Barriers
#6 Educating Girls
I will donate 5 Femme Kit(s) to help girls overcome health and sanitation barriers to being able to attend school.
Materials
Properly Dispose of Refrigerants
#1 Refrigerant Management
I will spend at least 20 minutes learning how to properly dispose of my refrigerator, freezer, and other refrigerants at the end of their useful lives.