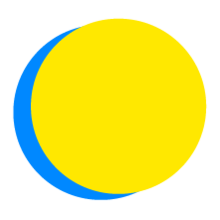 Silvia Abel-Caines
Points Total
0

Today

0

This Week

11

Total
Materials
Eliminate Toxic Plastics
#47 Bioplastic
I will avoid buying toxic plastics, including polycarbonate, polystyrene and polyvinyl and instead replace them with bioplastic or durable options.
Materials
Install a Toilet Bank
#46 Water Saving - Home
I will reduce the amount of water flushed and save up to 11 gallons (41 L) of water per day by installing a toilet tank bank.
Materials
Properly Dispose of Refrigerants
#1 Refrigerant Management
I will spend at least 4 minutes learning how to properly dispose of my refrigerator, freezer, and other refrigerants at the end of their useful lives.
Materials
Recycle Everything I Can
#55 Household Recycling
I will recycle all materials that are accepted by local haulers or drop stations in my community.
Materials
Mulch the Base of Trees and Plants
#46 Water Saving - Home
I will prevent water runoff and increase absorbency by mulching the base of trees and plants in my yard.