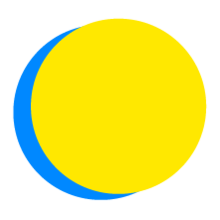 Sachin Agarwal
"reduce carbon footprint"
Points Total
0

Today

0

This Week

464

Total
Participant Impact
up to

75

miles

traveled by bus

up to

75

miles

not traveled by car

up to

12

pounds of CO2

have been saved

up to

1,425

minutes

spent exercising

up to

15

lightbulbs

replaced

up to

300

gallons of water

have been saved
Materials
Recycle Everything I Can
#55 Household Recycling
I will recycle all materials that are accepted by local haulers or drop stations in my community.
Buildings and Cities
Choose LED Bulbs
#33 LED Lighting (Household)
I will replace 15 incandescent lightbulb(s) with Energy Star-certified LED bulbs, saving up to $14 per fixture per year.
Buildings and Cities
Go for a Daily Walk
#54 Walkable Cities
I will take a walk for 75 minutes each day and take note of the infrastructure that makes walking more or less enjoyable, accessible, and possible.
Materials
Install a Low-Flow Showerhead
#46 Water Saving - Home
I will save up to 15 gallons (56 L) of water a day by installing a low-flow showerhead.
Materials
Go Paperless
#70 Recycled Paper
I will reduce the amount of paper mail that I receive by 0.11lbs (0.05kg) a day or 41lbs (18.6kg) a year by opting into paperless billing, ending unwanted subscriptions and opting out of junk mail.
Transport
Use Public Transit
#37 Mass Transit
I will use public transit 5 mile(s) per day and avoid sending up to 0.82 lbs of CO2 into Earth's atmosphere.
Buildings and Cities
Online Energy Audit
Multiple Solutions
I will complete an online energy audit of my home, office, or dorm room and identify my next steps for saving energy.