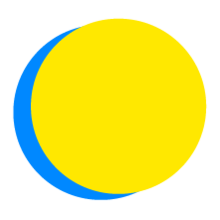 Parsa Aghazadeh
Points Total
0

Today

0

This Week

355

Total
Participant Impact
up to

1.3

locally sourced meals

consumed

up to

11

miles

traveled by bus

up to

11

miles

not traveled by car

up to

3.6

pounds of CO2

have been saved

up to

20

lightbulbs

replaced

up to

20

minutes

spent learning
Women and Girls
Fund Family Planning
#7 Family Planning
I will donate to supply a community with reproductive health supplies.
Transport
Use Public Transit
#37 Mass Transit
I will use public transit 11 mile(s) per day and avoid sending up to (___) lbs of CO2 into Earth's atmosphere.
Transport
Use Muscle Power
#49 Cars
I will cut my car trip mileage by only taking necessary trips, and I will only use muscle-powered transportation for all other trips.
Materials
Recycle Everything I Can
#55 Household Recycling
I will recycle all materials that are accepted by local haulers or drop stations in my community.
Food
Support Local Food Systems
#4 Plant-Rich Diet
I will source 10 percent of my food from local producers each day. This could include signing up for a local CSA, buying from a farmer's market, visiting a food co-op, foraging with a local group, or growing my own ingredients.
Food
Composting
#60 Composting, #3 Reduced Food Waste
I will start a compost bin where I live.
Buildings and Cities
Upgrade My Windows
#31 Insulation
I will upgrade the windows or weatherstripping in my home or office to reduce air leaks and save on energy costs.
Buildings and Cities
Choose LED Bulbs
#33 LED Lighting (Household)
I will replace 20 incandescent lightbulb(s) with Energy Star-certified LED bulbs, saving up to $14 per fixture per year.
Buildings and Cities
Replace Manual Thermostats
#57 Smart Thermostats
I will replace manual thermostats with smart ones.
Transport
Research and Consider Switching to a Hybrid or Electric Vehicle
#26 Electric Vehicles
I will spend at least 20 minutes researching and weighing my options to see if a hybrid or electric vehicle makes sense for my lifestyle.