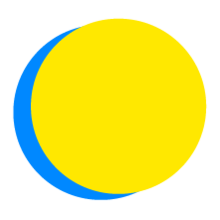 Michael Andrea
POINTS TOTAL
0

TODAY

0

THIS WEEK

54

TOTAL
participant impact
UP TO

2.0

meatless or vegan meals

consumed
Materials
Recycle Everything I Can
#55 Household Recycling
I will recycle all materials that are accepted by local haulers or drop stations in my community.
Materials
Share Bioplastic Disposal Tips
#47 Bioplastic
I will spend at least 1 minutes researching how to properly dispose of bioplastics in my city and share this information with 1 friends, family and/or colleagues.
Buildings and Cities
Express My Support
#59 Bike Infrastructure
I will find out who in my city makes decisions that impact bike routes and express my support for better biking infrastructure.
Buildings and Cities
Go for a Daily Walk
#54 Walkable Cities
I will take a walk for 20 minutes each day and take note of the infrastructure that makes walking more or less enjoyable, accessible, and possible.
Buildings and Cities
Choose LED Bulbs
#33 LED Lighting (Household)
I will replace 8 incandescent lightbulb(s) with Energy Star-certified LED bulbs, saving up to $14 per fixture per year.
Food
Reduce Animal Products
#4 Plant-Rich Diet
I will enjoy 1 meatless or vegan meal(s) each day of the challenge.
Food
Smaller Portions
#3 Reduced Food Waste
I will use smaller plates and/or serve smaller portions when dishing out food.
Transport
Use Muscle Power
#49 Cars
I will cut my car trip mileage by only taking necessary trips, and I will only use muscle-powered transportation for all other trips.
Food
Composting
#60 Composting, #3 Reduced Food Waste
I will start a compost bin where I live.
Food
Explore Other Food Solutions
All Food Solutions
I will spend at least 1 minutes researching other Drawdown Food Solutions.
Action Track: Social Justice
Fund Family Planning
#7 Family Planning
I will donate to supply a community with reproductive health supplies.
Reflection, encouragement, and relationship building are all important aspects of getting a new habit to stick.
Share thoughts, encourage others, and reinforce positive new habits on the Feed.
To get started, share "your why." Why did you join the challenge and choose the actions you did?