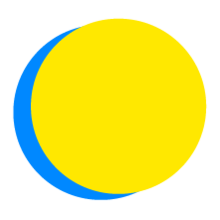 Harrison Bardel
Points Total
0

Today

0

This Week

878

Total
Participant Impact
up to

16

locally sourced meals

consumed

up to

16

meatless or vegan meals

consumed

up to

2.0

zero-waste meals

consumed

up to

3.0

minutes

spent exercising
Transport
Conduct Virtual Meetings
#63 Telepresence
I will encourage my office to hold meetings virtually whenever possible instead of requiring travel.
Buildings and Cities
Go for a Daily Walk
#54 Walkable Cities
I will take a walk for 3 minutes each day and take note of the infrastructure that makes walking more or less enjoyable, accessible, and possible.
Food
Zero-waste Cooking
#3 Reduced Food Waste
I will cook 1 meal(s) with zero-waste each day
Electricity Generation
Rooftop Solar Consultation
#10 Rooftop Solar
After researching the incentives at the federal, state, utility, and local levels, I will contact a local installer/distributor for a solar panel installation consultation on my house.
Food
Support Local Food Systems
#4 Plant-Rich Diet
I will source 1 percent of my food from local producers each day. This could include signing up for a local CSA, buying from a farmer's market, visiting a food co-op, foraging with a local group, or growing my own ingredients.
Food
Donate
#21 Clean Cookstoves
I will donate to nonprofits that install clean cookstoves in low-income countries.
Land Use
Buy Bamboo
#35 Bamboo
When they are available, I will purchase products made from bamboo instead of wood, plastic, or metal.
Materials
Recycle Everything I Can
#55 Household Recycling
I will recycle all materials that are accepted by local haulers or drop stations in my community.
Food
Reduce Animal Products
#4 Plant-Rich Diet
I will enjoy 1 meatless or vegan meal(s) each day of the challenge.