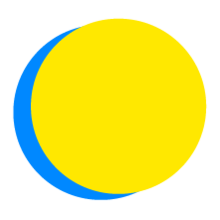 Teodora Bartalini
POINTS TOTAL
0

TODAY

0

THIS WEEK

24

TOTAL
Land Use
Forest-Friendly Foods 2
#5 Tropical Forests
I will replace or remove the palm oil, coffee, and cocoa products in my current diet that are known to contribute to deforestation.
Land Use
Forest-Friendly Foods 1
#5 Tropical Forests
I will spend at least 20 minutes researching the impact of my diet to see how it contributes to deforestation.
Buildings and Cities
Upgrade My Windows
#31 Insulation
I will upgrade the windows or weatherstripping in my home or office to reduce air leaks and save on energy costs.
Transport
Advocate For Greener Vehicles
#26 Electric Vehicles
I will assess the vehicles used by my company or college and advocate for a purchasing policy focused on electric and fuel-efficient vehicles
Food
Smaller Portions
#3 Reduced Food Waste
I will use smaller plates and/or serve smaller portions when dishing out food.
Women and Girls
Support Women-Owned Businesses
#62 Women Smallholders
I will spend 20 minutes each day researching women-owned businesses I can support when shopping.
Land Use
Buy Bamboo
#35 Bamboo
When they are available, I will purchase products made from bamboo instead of wood, plastic, or metal.
Food
Support Local Food Systems
#4 Plant-Rich Diet
I will source 10 percent of my food from local producers each day. This could include signing up for a local CSA, buying from a farmer's market, visiting a food co-op, foraging with a local group, or growing my own ingredients.
Food
Reduce Animal Products
#4 Plant-Rich Diet
I will enjoy 1 meatless or vegan meal(s) each day of the challenge.
Reflection, encouragement, and relationship building are all important aspects of getting a new habit to stick.
Share thoughts, encourage others, and reinforce positive new habits on the Feed.
To get started, share "your why." Why did you join the challenge and choose the actions you did?