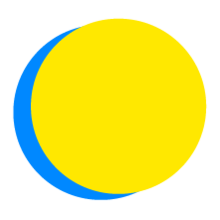 Lynn Benz
Points Total
0

Today

0

This Week

267

Total
Participant Impact
up to

40

minutes

spent exercising

up to

5

lightbulbs

replaced
Materials
Mulch the Base of Trees and Plants
#46 Water Saving - Home
I will prevent water runoff and increase absorbency by mulching the base of trees and plants in my yard.
Materials
Choose Recycled Paper
#70 Recycled Paper
I will plan ahead to only use paper products made from post-consumer recycled paper for my home or office.
Buildings and Cities
Go for a Daily Walk
#54 Walkable Cities
I will take a walk for 20 minutes each day and take note of the infrastructure that makes walking more or less enjoyable, accessible, and possible.
Buildings and Cities
Plan to Insulate
#31 Insulation
I will find out how to make my home more energy efficient through better insulation and weatherization.
Transport
Conduct Virtual Meetings
#63 Telepresence
I will encourage my office to hold meetings virtually whenever possible instead of requiring travel.
Food
Smaller Portions
#3 Reduced Food Waste
I will use smaller plates and/or serve smaller portions when dishing out food.
Buildings and Cities
Choose LED Bulbs
#33 LED Lighting (Household)
I will replace 5 incandescent lightbulb(s) with Energy Star-certified LED bulbs, saving up to $14 per fixture per year.