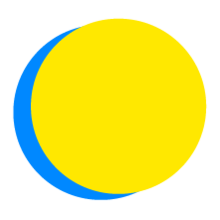 Clare Brooks
Points Total
0

Today

0

This Week

262

Total
Participant Impact
up to

2.9

locally sourced meals

consumed

up to

6.0

meatless or vegan meals

consumed

up to

50

miles

traveled by bus

up to

50

miles

not traveled by car

up to

20

pounds of CO2

have been saved

up to

60

minutes

spent learning
Transport
Test Drive an Electric Bike
#69 Electric Bikes
I will test drive an electric bike at a local distributor to see if it makes sense to use one in place of my car, or to extend the area I can cover by bike.
Food
Reduce Animal Products
#4 Plant-Rich Diet
I will enjoy 2 meatless or vegan meal(s) each day of the challenge.
Action Track: Social Justice
Learn about Local Indigenous Practices
#39 Indigenous Peoples' Land Management
I will spend at least 60 minutes learning how local indigenous tribes are caring for the land by attending a training, workshop, or presentation.
Food
Keep Track of Wasted Food
#3 Reduced Food Waste
I will keep a daily log of food I throw away during the EcoChallenge, either because it went bad before I ate it, I put too much on my plate, or it was scraps from food preparation.
Transport
Use Public Transit
#37 Mass Transit
I will use public transit 10 mile(s) per day and avoid sending up to (___) lbs of CO2 into Earth's atmosphere.
Food
Support Local Food Systems
#4 Plant-Rich Diet
I will source 15 percent of my food from local producers each day. This could include signing up for a local CSA, buying from a farmer's market, visiting a food co-op, foraging with a local group, or growing my own ingredients.
---

Every now and then I start to feel overwhelmed with the enormity of our job to reverse the toxic effects we as humans have created.  Some days it feels like it doesn't matter, the small things I do.  Then I look down and see my children watching what I do. Imitating what I do and realize the story is not over--

"Everything will be okay in the end. If it's not okay, it's not the end."




---

Its wonderful and daunting to realize how much of an impact we make everyday in doing "routine" things.  It was so easy to walk and take the bus to and from preschool drop off and even made it to Story Time with the little one. In fact my kids love riding the bus and its much easier than buckling screaming children into car seats.  We also found so many signs of spring on our walk.  It was quiet and calming and I got a decent walk in!  Food--takes a lot of energy right now. I need to devise new ways to make my own "ready" food.  I also have to win over my husband as he is not as zero waste oriented as I.