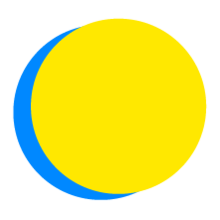 Cathy Brown
Points Total
0

Today

0

This Week

228

Total
Participant Impact
up to

45

minutes

spent learning
Buildings and Cities
Online Energy Audit
Multiple Solutions
I will complete an online energy audit of my home, office, or dorm room and identify my next steps for saving energy.
Land Use
Forest-Friendly Foods 1
#5 Tropical Forests
I will spend at least 15 minutes researching the impact of my diet to see how it contributes to deforestation.
Buildings and Cities
Plan to Insulate
#31 Insulation
I will find out how to make my home more energy efficient through better insulation and weatherization.
Electricity Generation
Learn More about Biomass
#34 Biomass
I will spend at least 15 minutes learning more about the energy generation potential of biomass.
Buildings and Cities
Choose LED Bulbs
#33 LED Lighting (Household)
I will replace 2 incandescent lightbulb(s) with Energy Star-certified LED bulbs, saving up to $14 per fixture per year.
Electricity Generation
Choose Renewable Energy or Purchase Renewable Energy Credits
#2 Wind Turbines (Onshore), #8 Solar Farms
I will sign up for my utility company's clean/renewable energy option. If my utility does not offer one, I will purchase Renewable Energy Credits to match my usage.
Electricity Generation
Rooftop Solar Consultation
#10 Rooftop Solar
After researching the incentives at the federal, state, utility, and local levels, I will contact a local installer/distributor for a solar panel installation consultation on my house.
Transport
Use Muscle Power
#49 Cars
I will cut my car trip mileage by only taking necessary trips, and I will only use muscle-powered transportation for all other trips.
Transport
Research and Consider Switching to a Hybrid or Electric Vehicle
#26 Electric Vehicles
I will spend at least 45 minutes researching and weighing my options to see if a hybrid or electric vehicle makes sense for my lifestyle.
Electricity Generation
Support Companies Leading in Green Energy
#8 Solar Farms
I will use my spending power to reward companies leading in purchasing green energy and incentivize others to invest more in green energy.
Women and Girls
Support Women-Owned Businesses
#62 Women Smallholders
I will spend 15 minutes each day researching women-owned businesses I can support when shopping.