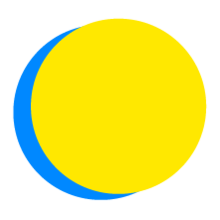 Kim Burch
POINTS TOTAL
0

TODAY

0

THIS WEEK

106

TOTAL
participant impact
UP TO

1.0

meatless or vegan meal

consumed

UP TO

291

pounds of CO2

have been saved
Food
Reduce Animal Products
#4 Plant-Rich Diet
I will enjoy 1 meatless or vegan meal(s) each day of the challenge.
Food
Smaller Portions
#3 Reduced Food Waste
I will use smaller plates and/or serve smaller portions when dishing out food.
Land Use
Forest-Friendly Foods 2
#5 Tropical Forests
I will replace or remove the palm oil, coffee, and cocoa products in my current diet that are known to contribute to deforestation.
Food
Keep Track of Wasted Food
#3 Reduced Food Waste
I will keep a daily log of food I throw away during the EcoChallenge, either because it went bad before I ate it, I put too much on my plate, or it was scraps from food preparation.
Food
Learn the Truth About Expiration Dates
#3 Reduced Food Waste
I will spend at least 30 minutes learning how to differentiate between sell by, use by, and best by dates.
Transport
Conduct Virtual Meetings
#63 Telepresence
I will encourage my office to hold meetings virtually whenever possible instead of requiring travel.
Land Use
Buy Bamboo
#35 Bamboo
When they are available, I will purchase products made from bamboo instead of wood, plastic, or metal.
Transport
Stay on the Ground
#43 Airplanes, #63 Telepresence
Instead of traveling by plane, I will find an alternative way to accomplish the goals of an upcoming trip (i.e. telepresence, vacation locally).
Reflection, encouragement, and relationship building are all important aspects of getting a new habit to stick.
Share thoughts, encourage others, and reinforce positive new habits on the Feed.
To get started, share "your why." Why did you join the challenge and choose the actions you did?