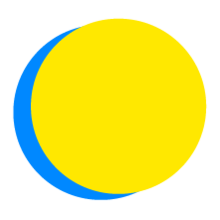 Jeff Butterworth
Points Total
0

Today

0

This Week

154

Total
Action Track: Social Justice
Give a Microloan
#62 Women Smallholders
I will give 2 microloan(s) to women who need help starting a business.
Food
Smaller Portions
#3 Reduced Food Waste
I will use smaller plates and/or serve smaller portions when dishing out food.
Transport
Use Muscle Power
#49 Cars
I will cut my car trip mileage by only taking necessary trips, and I will only use muscle-powered transportation for all other trips.
---

I did not know about KIVA before joining this challenge. The 96% repayment rate record as well as ability to loan small amounts ($25) certainly encourages willingness to make micro loans through this organization.  Kiva scores 92% four star rating on Charity Navigator!  Having seen so many people hustling to make a living in Latin American countries I have visited,  I am pleased to be able to access an organization that allows me to loan to entrepreneurs in developing counties!

---

Awesome Jeff,  you're extensive travel in Latin America gives you a unique perspective. Jeanette and I are going to look into this also.