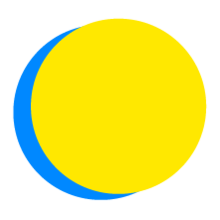 Kim Curthoys
POINTS TOTAL
0

TODAY

0

THIS WEEK

1,024

TOTAL
participant impact
UP TO

90

minutes

spent learning

UP TO

100

plastic containers

not sent to the landfill
Land Use
Forest-Friendly Foods 2
#5 Tropical Forests
I will replace or remove the palm oil, coffee, and cocoa products in my current diet that are known to contribute to deforestation.
Electricity Generation
Choose Renewable Energy or Purchase Renewable Energy Credits
#2 Wind Turbines (Onshore), #8 Solar Farms
I will sign up for my utility company's clean/renewable energy option. If my utility does not offer one, I will purchase Renewable Energy Credits to match my usage.
Land Use
Plant Trees
#15 Afforestation
I will plant 9 tree(s) in my community, public parks, or backyard.
Materials
Mulch the Base of Trees and Plants
#46 Water Saving - Home
I will prevent water runoff and increase absorbency by mulching the base of trees and plants in my yard.
Materials
Properly Dispose of Refrigerants
#1 Refrigerant Management
I will spend at least 30 minutes learning how to properly dispose of my refrigerator, freezer, and other refrigerants at the end of their useful lives.
Materials
Eliminate Toxic Plastics
#47 Bioplastic
I will avoid buying toxic plastics, including polycarbonate, polystyrene and polyvinyl and instead replace them with bioplastic or durable options.
Buildings and Cities
Replace Manual Thermostats
#57 Smart Thermostats
I will replace manual thermostats with smart ones.
Materials
Choose Recycled Paper
#70 Recycled Paper
I will plan ahead to only use paper products made from post-consumer recycled paper for my home or office.
Transport
Research and Consider Switching to a Hybrid or Electric Vehicle
#26 Electric Vehicles
I will spend at least 60 minutes researching and weighing my options to see if a hybrid or electric vehicle makes sense for my lifestyle.
Buildings and Cities
Upgrade My Windows
#31 Insulation
I will upgrade the windows or weatherstripping in my home or office to reduce air leaks and save on energy costs.
Buildings and Cities
Plan to Insulate
#31 Insulation
I will find out how to make my home more energy efficient through better insulation and weatherization.
Reflection, encouragement, and relationship building are all important aspects of getting a new habit to stick.
Share thoughts, encourage others, and reinforce positive new habits on the Feed.
To get started, share "your why." Why did you join the challenge and choose the actions you did?