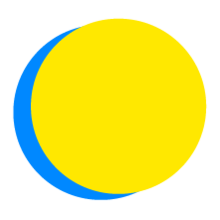 Adriana Cvitkovic
Points Total
0

Today

0

This Week

322

Total
Participant Impact
up to

315

gallons of water

have been saved

up to

120

minutes

spent learning
Materials
Install a Low-Flow Showerhead
#46 Water Saving - Home
I will save up to 15 gallons (56 L) of water a day by installing a low-flow showerhead.
Food
Keep Track of Wasted Food
#3 Reduced Food Waste
I will keep a daily log of food I throw away during the EcoChallenge, either because it went bad before I ate it, I put too much on my plate, or it was scraps from food preparation.
Transport
Use Muscle Power
#49 Cars
I will cut my car trip mileage by only taking necessary trips, and I will only use muscle-powered transportation for all other trips.
Land Use
Forest-Friendly Foods 2
#5 Tropical Forests
I will replace or remove the palm oil, coffee, and cocoa products in my current diet that are known to contribute to deforestation.
Food
Learn More about Silvopasture
#9 Silvopasture
I will spend at least 120 minutes watching videos and/or reading about the environmental benefits of silvopasture.