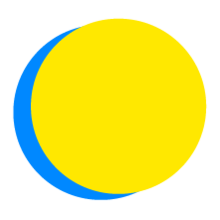 Violette Daveau
Points Total
0

Today

0

This Week

540

Total
Participant Impact
up to

110

miles

traveled by bus

up to

110

miles

not traveled by car

up to

1

pounds of CO2

have been saved

up to

1

documentaries

watched

up to

30

minutes

spent learning

up to

24

meatless or vegan meals

consumed

up to

30

plastic containers

not sent to the landfill
Women and Girls
Make School More Affordable
#6 Educating Girls
I will raise funds to help make school affordable for girls around the world.
Materials
Choose Recycled Paper
#70 Recycled Paper
I will plan ahead to only use paper products made from post-consumer recycled paper for my home or office.
Materials
Recycle Everything I Can
#55 Household Recycling
I will recycle all materials that are accepted by local haulers or drop stations in my community.
Materials
Eliminate Toxic Plastics
#47 Bioplastic
I will avoid buying toxic plastics, including polycarbonate, polystyrene and polyvinyl and instead replace them with bioplastic or durable options.
Land Use
Learn about Temperate Forests
#12 Temperate Forests
I will spend at least 20 minutes learning more about the environmental services provided by and the environmental issues affecting temperate forests.
Food
Reduce Animal Products
#4 Plant-Rich Diet
I will enjoy 3 meatless or vegan meal(s) each day of the challenge.
Electricity Generation
Watch a Video about Methane Digesters
#30 Methane Digesters (large), #64 Methane Digesters (small)
I will watch a video about methane digesters (also commonly known as anaerobic digesters).
Transport
Stay on the Ground
#43 Airplanes, #63 Telepresence
Instead of traveling by plane, I will find an alternative way to accomplish the goals of an upcoming trip (i.e. telepresence, vacation locally).
Transport
Explore Other Transport Solutions
All Transport Solutions
I will spend at least 5 minutes researching other Drawdown Transport Solutions.
Transport
Use Public Transit
#37 Mass Transit
I will use public transit 10 mile(s) per day and avoid sending up to 0.0 lbs of CO2 into Earth's atmosphere.
Materials
Go Paperless
#70 Recycled Paper
I will reduce the amount of paper mail that I receive by 0.11lbs (0.05kg) a day or 41lbs (18.6kg) a year by opting into paperless billing, ending unwanted subscriptions and opting out of junk mail.