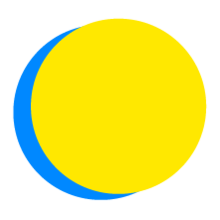 Brady Davenport
Points Total
0

Today

0

This Week

206

Total
Participant Impact
up to

30

minutes

spent learning

up to

20

lightbulbs

replaced

up to

3

public officials or leaders

contacted
Electricity Generation
Learn More About Geothermal Energy
#18 Geothermal
I will spend at least 90 minutes learning more about the energy generation potential of geothermal energy and consider investing in this technology.
Land Use
Forest-Friendly Foods 1
#5 Tropical Forests
I will spend at least 30 minutes researching the impact of my diet to see how it contributes to deforestation.
Buildings and Cities
Choose LED Bulbs
#33 LED Lighting (Household)
I will replace 20 incandescent lightbulb(s) with Energy Star-certified LED bulbs, saving up to $14 per fixture per year.
Electricity Generation
Communicate With My Elected Officials
#2 Wind Turbines (Onshore)
I will write or call 3 elected official(s) telling them not to support fossil fuel subsidies and instead support wind energy generation.
---

I learned that I just helped a lot of people and politicians around the world.

---

I love my challenges I wish I could do more

Land Use

Forest-Friendly Foods 1

How is your diet currently impacting deforestation? What can you do to decrease your negative impact and increase your positive impact?

---

Buildings and Cities

Choose LED Bulbs

Changing lightbulbs is an excellent first step toward energy efficiency! What's next for you?

---

Start using these kind of things more



Electricity Generation

Communicate With My Elected Officials

What inspires you to act on sustainable energy and other energy issues?

---

The less materials there are somewhere the more I want to help

---

chershiser@pccharterschool.org

---

---