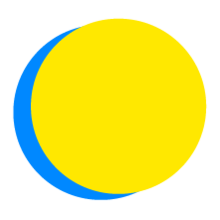 Matthew Davidson
POINTS TOTAL
0

TODAY

0

THIS WEEK

10

TOTAL
Food
Zero-waste Cooking
#3 Reduced Food Waste
I will cook 2 meal(s) with zero-waste each day
Buildings and Cities
Choose LED Bulbs
#33 LED Lighting (Household)
I will replace 10 incandescent lightbulb(s) with Energy Star-certified LED bulbs, saving up to $14 per fixture per year.
Buildings and Cities
Upgrade My Windows
#31 Insulation
I will upgrade the windows or weatherstripping in my home or office to reduce air leaks and save on energy costs.
Food
Learn the Truth About Expiration Dates
#3 Reduced Food Waste
I will spend at least 30 minutes learning how to differentiate between sell by, use by, and best by dates.
Reflection, encouragement, and relationship building are all important aspects of getting a new habit to stick.
Share thoughts, encourage others, and reinforce positive new habits on the Feed.
To get started, share "your why." Why did you join the challenge and choose the actions you did?