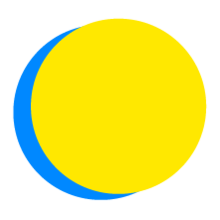 Claudia Depkin
POINTS TOTAL
0

TODAY

0

THIS WEEK

183

TOTAL
participant impact
UP TO

9.0

gallons of water

have been saved
Food
Smaller Portions
#3 Reduced Food Waste
I will use smaller plates and/or serve smaller portions when dishing out food.
Materials
Go Paperless
#70 Recycled Paper
I will reduce the amount of paper mail that I receive by 0.11lbs (0.05kg) a day or 41lbs (18.6kg) a year by opting into paperless billing, ending unwanted subscriptions and opting out of junk mail.
Materials
Fix Leaky Faucets
#46 Water Saving - Home
I will fix faucets or report leaky faucets to facilities that have been wasting up to 9 gallons (34 L) of water per faucet every day.
Materials
Recycle Everything I Can
#55 Household Recycling
I will recycle all materials that are accepted by local haulers or drop stations in my community.
Materials
Mulch the Base of Trees and Plants
#46 Water Saving - Home
I will prevent water runoff and increase absorbency by mulching the base of trees and plants in my yard.
Reflection, encouragement, and relationship building are all important aspects of getting a new habit to stick.
Share thoughts, encourage others, and reinforce positive new habits on the Feed.
To get started, share "your why." Why did you join the challenge and choose the actions you did?
REFLECTION QUESTION

Fun fact: Your brain and stomach register feelings of fullness after about 20 minutes of eating. While dishing food out, we tend to load our plates with more than we need. Using smaller plates helps to mitigate this. Aside from the environmental benefits, what other benefits might come out of eating smaller portions?

---

Smaller portions can help me maintain a healthy weight, which is always one of my personal goals!