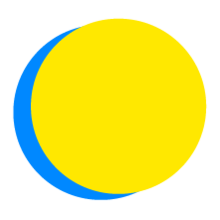 Jill Edgar
Points Total
0

Today

0

This Week

617

Total
Participant Impact
up to

1

documentaries

watched

up to

100

minutes

spent learning

up to

12

meatless or vegan meals

consumed
Food
Keep Track of Wasted Food
#3 Reduced Food Waste
I will keep a daily log of food I throw away during the EcoChallenge, either because it went bad before I ate it, I put too much on my plate, or it was scraps from food preparation.
Land Use
Learn about Temperate Forests
#12 Temperate Forests
I will spend at least 20 minutes learning more about the environmental services provided by and the environmental issues affecting temperate forests.
Food
Reduce Animal Products
#4 Plant-Rich Diet
I will enjoy 1 meatless or vegan meal(s) each day of the challenge.
Electricity Generation
Watch a Video about Methane Digesters
#30 Methane Digesters (large), #64 Methane Digesters (small)
I will watch a video about methane digesters (also commonly known as anaerobic digesters).
Transport
Improve a Bus Stop
#37 Mass Transit
I will improve a bus stop in my neighborhood by posting the stop schedule, adding seating or shelter, adding art or flowers, picking up litter, or implementing some other small improvement.
Food
Support Nutrient Management
#65 Nutrient Management
I will research and support local farmers who have made the decision to not use synthetic nitrogen fertilizers.
Food
Learn More about Silvopasture
#9 Silvopasture
I will spend at least 30 minutes watching videos and/or reading about the environmental benefits of silvopasture.
Materials
Research Cement Alternatives
#36 Alternative Cement
I will spend at least 15 minutes researching cement alternatives that reduce the carbon footprint of concrete.
Buildings and Cities
Online Energy Audit
Multiple Solutions
I will complete an online energy audit of my home, office, or dorm room and identify my next steps for saving energy.
Food
Learn the Truth About Expiration Dates
#3 Reduced Food Waste
I will spend at least 30 minutes learning how to differentiate between sell by, use by, and best by dates.
Materials
Install a Toilet Bank
#46 Water Saving - Home
I will reduce the amount of water flushed and save up to 11 gallons (41 L) of water per day by installing a toilet tank bank.