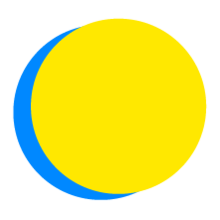 Jillian Eggers
POINTS TOTAL
0

TODAY

0

THIS WEEK

6

TOTAL
Materials
Become A Master Recycler/Composter
#55 Household Recycling
I will sign up for a Master Recycler/Composter program in my area.
Transport
Conduct Virtual Meetings
#63 Telepresence
I will encourage my office to hold meetings virtually whenever possible instead of requiring travel.
Transport
Advocate For Greener Vehicles
#26 Electric Vehicles
I will assess the vehicles used by my company or college and advocate for a purchasing policy focused on electric and fuel-efficient vehicles
Action Track: Social Justice
Improve a Bus Stop
#37 Mass Transit
I will improve a bus stop in my neighborhood by posting the stop schedule, adding seating or shelter, adding art or flowers, picking up litter, or implementing some other small improvement.
Women and Girls
Support Women-Owned Businesses
#62 Women Smallholders
I will spend 5 minutes each day researching women-owned businesses I can support when shopping.
Food
Composting
#60 Composting, #3 Reduced Food Waste
I will start a compost bin where I live.
Food
Learn More about Silvopasture
#9 Silvopasture
I will spend at least 10 minutes watching videos and/or reading about the environmental benefits of silvopasture.
Food
Support Local Food Systems
#4 Plant-Rich Diet
I will source 20 percent of my food from local producers each day. This could include signing up for a local CSA, buying from a farmer's market, visiting a food co-op, foraging with a local group, or growing my own ingredients.
Food
Reduce Animal Products
#4 Plant-Rich Diet
I will enjoy 2 meatless or vegan meal(s) each day of the challenge.
Buildings and Cities
Express My Support
#54 Walkable Cities
I will find out who in my city makes decisions that impact neighborhood walkability and express my support for better walking infrastructure.
Buildings and Cities
Explore Other Buildings and Cities Solutions
All Buildings and Cities Solutions
I will spend at least 15 minutes researching other Drawdown Buildings and Cities Solutions.
Buildings and Cities
Go by Bike
#59 Bike Infrastructure
I will commute by bike 2 mile(s) per day and avoid sending up to 2.27 lbs of CO2 into Earth's atmosphere.
Buildings and Cities
Go for a Daily Walk
#54 Walkable Cities
I will take a walk for 30 minutes each day and take note of the infrastructure that makes walking more or less enjoyable, accessible, and possible.
Reflection, encouragement, and relationship building are all important aspects of getting a new habit to stick.
Share thoughts, encourage others, and reinforce positive new habits on the Feed.
To get started, share "your why." Why did you join the challenge and choose the actions you did?