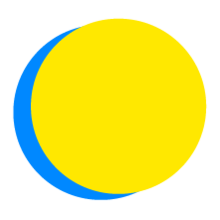 Susan Ekker
POINTS TOTAL
0

TODAY

0

THIS WEEK

10

TOTAL
Materials
Recycle Everything I Can
#55 Household Recycling
I will recycle all materials that are accepted by local haulers or drop stations in my community.
Transport
Research and Consider Switching to a Hybrid or Electric Vehicle
#26 Electric Vehicles
I will spend at least 60 minutes researching and weighing my options to see if a hybrid or electric vehicle makes sense for my lifestyle.
Transport
Advocate For Greener Vehicles
#26 Electric Vehicles
I will assess the vehicles used by my company or college and advocate for a purchasing policy focused on electric and fuel-efficient vehicles
Electricity Generation
Choose Renewable Energy or Purchase Renewable Energy Credits
#2 Wind Turbines (Onshore), #8 Solar Farms
I will sign up for my utility company's clean/renewable energy option. If my utility does not offer one, I will purchase Renewable Energy Credits to match my usage.
Buildings and Cities
Choose LED Bulbs
#33 LED Lighting (Household)
I will replace 19 incandescent lightbulb(s) with Energy Star-certified LED bulbs, saving up to $14 per fixture per year.
Electricity Generation
Rooftop Solar Consultation
#10 Rooftop Solar
After researching the incentives at the federal, state, utility, and local levels, I will contact a local installer/distributor for a solar panel installation consultation on my house.
Food
Support Local Food Systems
#4 Plant-Rich Diet
I will source 30 percent of my food from local producers each day. This could include signing up for a local CSA, buying from a farmer's market, visiting a food co-op, foraging with a local group, or growing my own ingredients.
Food
Reduce Animal Products
#4 Plant-Rich Diet
I will enjoy 3 meatless or vegan meal(s) each day of the challenge.
Land Use
Plant Trees
#15 Afforestation
I will plant 6 tree(s) in my community, public parks, or backyard.
Electricity Generation
Advocate for Solar Installation
#10 Rooftop Solar
I will create a plan to and advocate for solar installation at my business, apartment building, or campus.
Electricity Generation
Support Companies Leading in Green Energy
#8 Solar Farms
I will use my spending power to reward companies leading in purchasing green energy and incentivize others to invest more in green energy.
Electricity Generation
Spread the Word about Energy Alternatives
All Electricity Generation Solutions
I will research and tell 3 people each day about the benefits of alternative energy sources like wind turbines, solar energy, geothermal energy, and methane digesters.
Food
Composting
#60 Composting, #3 Reduced Food Waste
I will start a compost bin where I live.
Reflection, encouragement, and relationship building are all important aspects of getting a new habit to stick.
Share thoughts, encourage others, and reinforce positive new habits on the Feed.
To get started, share "your why." Why did you join the challenge and choose the actions you did?