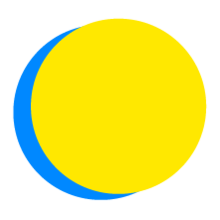 Zoë Foery
POINTS TOTAL
0

TODAY

0

THIS WEEK

42

TOTAL
participant impact
UP TO

3.0

meatless or vegan meals

consumed
Materials
Fix Leaky Faucets
#46 Water Saving - Home
I will fix faucets or report leaky faucets to facilities that have been wasting up to 9 gallons (34 L) of water per faucet every day.
Transport
Improve a Bus Stop
#37 Mass Transit
I will improve a bus stop in my neighborhood by posting the stop schedule, adding seating or shelter, adding art or flowers, picking up litter, or implementing some other small improvement.
Food
Learn More about Silvopasture
#9 Silvopasture
I will spend at least 30 minutes watching videos and/or reading about the environmental benefits of silvopasture.
Food
Reduce Animal Products
#4 Plant-Rich Diet
I will enjoy 3 meatless or vegan meal(s) each day of the challenge.
Food
Keep Track of Wasted Food
#3 Reduced Food Waste
I will keep a daily log of food I throw away during the EcoChallenge, either because it went bad before I ate it, I put too much on my plate, or it was scraps from food preparation.
Reflection, encouragement, and relationship building are all important aspects of getting a new habit to stick.
Share thoughts, encourage others, and reinforce positive new habits on the Feed.
To get started, share "your why." Why did you join the challenge and choose the actions you did?