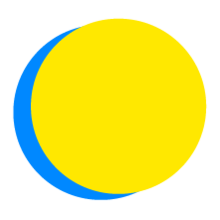 James Frank
Points Total
0

Today

0

This Week

31

Total
Action Track: Social Justice
Improve a Bus Stop
#37 Mass Transit
I will improve a bus stop in my neighborhood by posting the stop schedule, adding seating or shelter, adding art or flowers, picking up litter, or implementing some other small improvement.
Buildings and Cities
Upgrade My Windows
#31 Insulation
I will upgrade the windows or weatherstripping in my home or office to reduce air leaks and save on energy costs.
Land Use
Plant Trees
#15 Afforestation
I will plant 2 tree(s) in my community, public parks, or backyard.
Materials
Mulch the Base of Trees and Plants
#46 Water Saving - Home
I will prevent water runoff and increase absorbency by mulching the base of trees and plants in my yard.
Food
Zero-waste Cooking
#3 Reduced Food Waste
I will cook 1 meal(s) with zero-waste each day
Food
Smaller Portions
#3 Reduced Food Waste
I will use smaller plates and/or serve smaller portions when dishing out food.
Transport
Test Drive an Electric Bike
#69 Electric Bikes
I will test drive an electric bike at a local distributor to see if it makes sense to use one in place of my car, or to extend the area I can cover by bike.
Buildings and Cities
Plan to Insulate
#31 Insulation
I will find out how to make my home more energy efficient through better insulation and weatherization.
Land Use
Local Perennial Biomass
#51 Perennial Biomass
I will spend at least 30 minutes finding out if anyone is working on perennial biomass projects in my region and how I can get involved.
Food
Reduce Animal Products
#4 Plant-Rich Diet
I will enjoy 1 meatless or vegan meal(s) each day of the challenge.
Buildings and Cities
Online Energy Audit
Multiple Solutions
I will complete an online energy audit of my home, office, or dorm room and identify my next steps for saving energy.
Transport
Use Muscle Power
#49 Cars
I will cut my car trip mileage by only taking necessary trips, and I will only use muscle-powered transportation for all other trips.