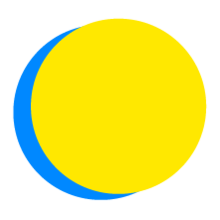 Lyndsay Fraser
Points Total
0

Today

0

This Week

99

Total
Participant Impact
up to

4.1

locally sourced meals

consumed
Food
Learn More about Regenerative Agriculture
#11 Regenerative Agriculture
I will spend at least 60 minutes learning about the need for more regenerative agriculture.
Food
Support Local Food Systems
#4 Plant-Rich Diet
I will source 35 percent of my food from local producers each day. This could include signing up for a local CSA, buying from a farmer's market, visiting a food co-op, foraging with a local group, or growing my own ingredients.
Food
Keep Track of Wasted Food
#3 Reduced Food Waste
I will keep a daily log of food I throw away during the EcoChallenge, either because it went bad before I ate it, I put too much on my plate, or it was scraps from food preparation.
Transport
Use Muscle Power
#49 Cars
I will cut my car trip mileage by only taking necessary trips, and I will only use muscle-powered transportation for all other trips.
Transport
Test Drive an Electric Bike
#69 Electric Bikes
I will test drive an electric bike at a local distributor to see if it makes sense to use one in place of my car, or to extend the area I can cover by bike.