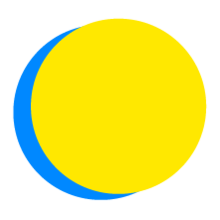 MIKYONG GIL
Points Total
0

Today

0

This Week

133

Total
Participant Impact
up to

1.0

meatless or vegan meals

consumed

up to

1.0

plastic containers

not sent to the landfill

up to

30

minutes

spent exercising
Food
Composting
#60 Composting, #3 Reduced Food Waste
I will start a compost bin where I live.
Food
Smaller Portions
#3 Reduced Food Waste
I will use smaller plates and/or serve smaller portions when dishing out food.
Food
Reduce Animal Products
#4 Plant-Rich Diet
I will enjoy 1 meatless or vegan meal(s) each day of the challenge.
Materials
Mulch the Base of Trees and Plants
#46 Water Saving - Home
I will prevent water runoff and increase absorbency by mulching the base of trees and plants in my yard.
Buildings and Cities
Go for a Daily Walk
#54 Walkable Cities
I will take a walk for 30 minutes each day and take note of the infrastructure that makes walking more or less enjoyable, accessible, and possible.
Food
Learn More about Silvopasture
#9 Silvopasture
I will spend at least 10 minutes watching videos and/or reading about the environmental benefits of silvopasture.
Materials
Recycle Everything I Can
#55 Household Recycling
I will recycle all materials that are accepted by local haulers or drop stations in my community.
Materials
Eliminate Toxic Plastics
#47 Bioplastic
I will avoid buying toxic plastics, including polycarbonate, polystyrene and polyvinyl and instead replace them with bioplastic or durable options.