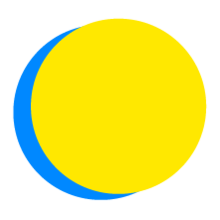 Michael Hamilton
POINTS TOTAL
0

TODAY

0

THIS WEEK

451

TOTAL
participant impact
UP TO

150

gallons of water

have been saved

UP TO

9.5

locally sourced meals

consumed

UP TO

8.0

meatless or vegan meals

consumed

UP TO

60

minutes

spent learning

UP TO

18

plastic containers

not sent to the landfill

UP TO

3.0

public officials or leaders

contacted
Transport
Conduct Virtual Meetings
#63 Telepresence
I will encourage my office to hold meetings virtually whenever possible instead of requiring travel.
Transport
Use Muscle Power
#49 Cars
I will cut my car trip mileage by only taking necessary trips, and I will only use muscle-powered transportation for all other trips.
Materials
Recycle Everything I Can
#55 Household Recycling
I will recycle all materials that are accepted by local haulers or drop stations in my community.
Materials
Install a Low-Flow Showerhead
#46 Water Saving - Home
I will save up to 15 gallons (56 L) of water a day by installing a low-flow showerhead.
Materials
Eliminate Toxic Plastics
#47 Bioplastic
I will avoid buying toxic plastics, including polycarbonate, polystyrene and polyvinyl and instead replace them with bioplastic or durable options.
Materials
Fix Leaky Faucets
#46 Water Saving - Home
I will fix faucets or report leaky faucets to facilities that have been wasting up to 9 gallons (34 L) of water per faucet every day.
Electricity Generation
Learn More About Geothermal Energy
#18 Geothermal
I will spend at least 60 minutes learning more about the energy generation potential of geothermal energy and consider investing in this technology.
Electricity Generation
Advocate for Solar Installation
#10 Rooftop Solar
I will create a plan to and advocate for solar installation at my business, apartment building, or campus.
Electricity Generation
Choose Renewable Energy or Purchase Renewable Energy Credits
#2 Wind Turbines (Onshore), #8 Solar Farms
I will sign up for my utility company's clean/renewable energy option. If my utility does not offer one, I will purchase Renewable Energy Credits to match my usage.
Food
Reduce Animal Products
#4 Plant-Rich Diet
I will enjoy 1 meatless or vegan meal(s) each day of the challenge.
Food
Support Local Food Systems
#4 Plant-Rich Diet
I will source 30 percent of my food from local producers each day. This could include signing up for a local CSA, buying from a farmer's market, visiting a food co-op, foraging with a local group, or growing my own ingredients.
Food
Contact your Elected Officials
#23 Farmland Restoration
I will contact 3 elected officials to voice my opinion on the importance of restoring farmland in my region, including both public and private land.
Reflection, encouragement, and relationship building are all important aspects of getting a new habit to stick.
Share thoughts, encourage others, and reinforce positive new habits on the Feed.
To get started, share "your why." Why did you join the challenge and choose the actions you did?