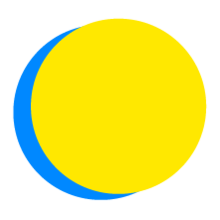 Dave Harris
Points Total
0

Today

0

This Week

307

Total
Participant Impact
up to

15

conversations

with people

up to

115

minutes

spent learning
Action Track: Social Justice
Donate
#21 Clean Cookstoves
I will donate to nonprofits that install clean cookstoves in low-income countries.
Land Use
Research Peatlands
#13 Peatlands
I will spend 20 minutes researching the environmental benefits of peatlands and what is being done around the world to conserve and restore them.
Electricity Generation
Spread the Word about Energy Alternatives
All Electricity Generation Solutions
I will research and tell 3 people each day about the benefits of alternative energy sources like wind turbines, solar energy, geothermal energy, and methane digesters.
Land Use
Buy Bamboo
#35 Bamboo
When they are available, I will purchase products made from bamboo instead of wood, plastic, or metal.
Land Use
Forest-Friendly Foods 1
#5 Tropical Forests
I will spend at least 15 minutes researching the impact of my diet to see how it contributes to deforestation.
Electricity Generation
Support Companies Leading in Green Energy
#8 Solar Farms
I will use my spending power to reward companies leading in purchasing green energy and incentivize others to invest more in green energy.