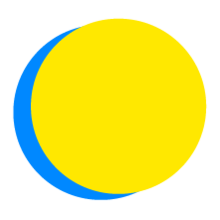 Nate Higby
"My mission is to do thorough root cause analysis on my carbon footprint and do what I can to implement countermeasures to address any identified opportunities. "
Points Total
0

Today

0

This Week

227

Total
Participant Impact
up to

300

minutes

spent exercising

up to

1.0

documentaries

watched

up to

35

minutes

spent learning
Transport
Use Muscle Power
#49 Cars
I will cut my car trip mileage by only taking necessary trips, and I will only use muscle-powered transportation for all other trips.
Buildings and Cities
Go for a Daily Walk
#54 Walkable Cities
I will take a walk for 60 minutes each day and take note of the infrastructure that makes walking more or less enjoyable, accessible, and possible.
Electricity Generation
Watch a Video about Methane Digesters
#30 Methane Digesters (large), #64 Methane Digesters (small)
I will watch a video about methane digesters (also commonly known as anaerobic digesters).
Land Use
Learn about Temperate Forests
#12 Temperate Forests
I will spend at least 10 minutes learning more about the environmental services provided by and the environmental issues affecting temperate forests.
Transport
Research and Advocate for High-Speed Rail
#66 High-Speed Rail
I will spend at least 20 minutes researching and advocating for a comprehensive high speed rail network in my country/region.
Land Use
Advocate for Forest Protection
#38 Forest Protection
I will contact 2 congress people or representatives to advocate for public policy that protects forests and the enforcement of existing anti-logging laws.
Food
Keep Track of Wasted Food
#3 Reduced Food Waste
I will keep a daily log of food I throw away during the EcoChallenge, either because it went bad before I ate it, I put too much on my plate, or it was scraps from food preparation.
---

I have been making an effort to walk more to destinations than Lyfting or Ubering. Doing what I can to reduce the congestion on the streets!