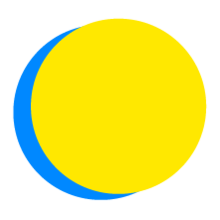 Marissa Hoer
Points Total
0

Today

0

This Week

340

Total
Participant Impact
up to

13

locally sourced meals

consumed

up to

9.0

meatless or vegan meals

consumed

up to

40

minutes

spent learning
Food
Composting
#60 Composting, #3 Reduced Food Waste
I will start a compost bin where I live.
Electricity Generation
Choose Renewable Energy or Purchase Renewable Energy Credits
#2 Wind Turbines (Onshore), #8 Solar Farms
I will sign up for my utility company's clean/renewable energy option. If my utility does not offer one, I will purchase Renewable Energy Credits to match my usage.
Transport
Use Muscle Power
#49 Cars
I will cut my car trip mileage by only taking necessary trips, and I will only use muscle-powered transportation for all other trips.
Land Use
Buy Bamboo
#35 Bamboo
When they are available, I will purchase products made from bamboo instead of wood, plastic, or metal.
Women and Girls
Support Women-Owned Businesses
#62 Women Smallholders
I will spend 10 minutes each day researching women-owned businesses I can support when shopping.
Food
Reduce Animal Products
#4 Plant-Rich Diet
I will enjoy 1 meatless or vegan meal(s) each day of the challenge.
Food
Support Local Food Systems
#4 Plant-Rich Diet
I will source 30 percent of my food from local producers each day. This could include signing up for a local CSA, buying from a farmer's market, visiting a food co-op, foraging with a local group, or growing my own ingredients.
Buildings and Cities
Online Energy Audit
Multiple Solutions
I will complete an online energy audit of my home, office, or dorm room and identify my next steps for saving energy.
Buildings and Cities
Tour a Green Roof
#73 Green Roofs
I will set up a visit to tour a green roof in my city, and ask about the codes and process for installing a green roof.
Women and Girls
Help Girls Overcome Health Barriers
#6 Educating Girls
I will donate 1 Femme Kit(s) to help girls overcome health and sanitation barriers to being able to attend school.