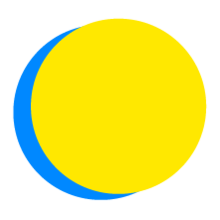 Teresa Hunt
Points Total
0

Today

0

This Week

530

Total
Participant Impact
up to

20

meatless or vegan meals

consumed

up to

5.0

lightbulbs

replaced

up to

360

minutes

spent exercising
Buildings and Cities
Go for a Daily Walk
#54 Walkable Cities
I will take a walk for 30 minutes each day and take note of the infrastructure that makes walking more or less enjoyable, accessible, and possible.
Materials
Mulch the Base of Trees and Plants
#46 Water Saving - Home
I will prevent water runoff and increase absorbency by mulching the base of trees and plants in my yard.
Materials
Recycle Everything I Can
#55 Household Recycling
I will recycle all materials that are accepted by local haulers or drop stations in my community.
Buildings and Cities
Choose LED Bulbs
#33 LED Lighting (Household)
I will replace 5 incandescent lightbulb(s) with Energy Star-certified LED bulbs, saving up to $14 per fixture per year.
Materials
Choose Recycled Paper
#70 Recycled Paper
I will plan ahead to only use paper products made from post-consumer recycled paper for my home or office.
Transport
Use Muscle Power
#49 Cars
I will cut my car trip mileage by only taking necessary trips, and I will only use muscle-powered transportation for all other trips.
Land Use
Plant Trees
#15 Afforestation
I will plant 2 tree(s) in my community, public parks, or backyard.
Food
Reduce Animal Products
#4 Plant-Rich Diet
I will enjoy 1 meatless or vegan meal(s) each day of the challenge.
Food
Keep Track of Wasted Food
#3 Reduced Food Waste
I will keep a daily log of food I throw away during the EcoChallenge, either because it went bad before I ate it, I put too much on my plate, or it was scraps from food preparation.
Action Track: Social Justice
Support Microgeneration in Low Income Countries
#48 In-Stream Hydro, #76 Micro Wind, #78 Microgrids
I will make a donation to a nonprofit that installs microgeneration in low income countries.