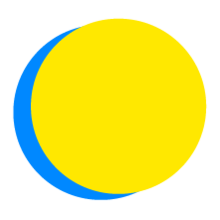 Benjamin Jay
POINTS TOTAL
0

TODAY

0

THIS WEEK

17

TOTAL
Land Use
Forest-Friendly Foods 1
#5 Tropical Forests
I will spend at least 30 minutes researching the impact of my diet to see how it contributes to deforestation.
Materials
Properly Dispose of Refrigerants
#1 Refrigerant Management
I will spend at least 20 minutes learning how to properly dispose of my refrigerator, freezer, and other refrigerants at the end of their useful lives.
Food
Learn the Truth About Expiration Dates
#3 Reduced Food Waste
I will spend at least 15 minutes learning how to differentiate between sell by, use by, and best by dates.
Buildings and Cities
Tour a Green Roof
#73 Green Roofs
I will set up a visit to tour a green roof in my city, and ask about the codes and process for installing a green roof.
Materials
Eliminate Toxic Plastics
#47 Bioplastic
I will avoid buying toxic plastics, including polycarbonate, polystyrene and polyvinyl and instead replace them with bioplastic or durable options.
Transport
Conduct Virtual Meetings
#63 Telepresence
I will encourage my office to hold meetings virtually whenever possible instead of requiring travel.
Land Use
Forest-Friendly Foods 2
#5 Tropical Forests
I will replace or remove the palm oil, coffee, and cocoa products in my current diet that are known to contribute to deforestation.
Reflection, encouragement, and relationship building are all important aspects of getting a new habit to stick.
Share thoughts, encourage others, and reinforce positive new habits on the Feed.
To get started, share "your why." Why did you join the challenge and choose the actions you did?