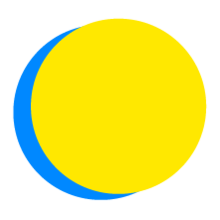 Carol Knudson
POINTS TOTAL
0

TODAY

0

THIS WEEK

372

TOTAL
participant impact
UP TO

4.0

meatless or vegan meals

consumed

UP TO

50

minutes

spent learning
Electricity Generation
Learn More About Geothermal Energy
#18 Geothermal
I will spend at least 20 minutes learning more about the energy generation potential of geothermal energy and consider investing in this technology.
Electricity Generation
Choose Renewable Energy or Purchase Renewable Energy Credits
#2 Wind Turbines (Onshore), #8 Solar Farms
I will sign up for my utility company's clean/renewable energy option. If my utility does not offer one, I will purchase Renewable Energy Credits to match my usage.
Food
Reduce Animal Products
#4 Plant-Rich Diet
I will enjoy 2 meatless or vegan meal(s) each day of the challenge.
Food
Composting
#60 Composting, #3 Reduced Food Waste
I will start a compost bin where I live.
Action Track: Social Justice
Fund Family Planning
#7 Family Planning
I will donate to supply a community with reproductive health supplies.
Action Track: Social Justice
Help Girls Overcome Health Barriers
#6 Educating Girls
I will donate 2 Femme Kit(s) to help girls overcome health and sanitation barriers to being able to attend school.
Action Track: Social Justice
Support Microgeneration in Low Income Countries
#48 In-Stream Hydro, #76 Micro Wind, #78 Microgrids
I will make a donation to a nonprofit that installs microgeneration in low income countries.
Food
Learn the Truth About Expiration Dates
#3 Reduced Food Waste
I will spend at least 30 minutes learning how to differentiate between sell by, use by, and best by dates.
Food
Smaller Portions
#3 Reduced Food Waste
I will use smaller plates and/or serve smaller portions when dishing out food.
Transport
Use Muscle Power
#49 Cars
I will cut my car trip mileage by only taking necessary trips, and I will only use muscle-powered transportation for all other trips.
Action Track: Social Justice
Make School More Affordable
#6 Educating Girls
I will raise funds to help make school affordable for girls around the world.
Reflection, encouragement, and relationship building are all important aspects of getting a new habit to stick.
Share thoughts, encourage others, and reinforce positive new habits on the Feed.
To get started, share "your why." Why did you join the challenge and choose the actions you did?