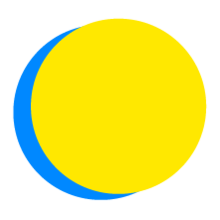 Mari Kobayashi
POINTS TOTAL
0

TODAY

0

THIS WEEK

376

TOTAL
participant impact
UP TO

22

conversations

with people

UP TO

66

gallons of water

have been saved

UP TO

24

meatless or vegan meals

consumed

UP TO

60

minutes

spent exercising

UP TO

23

minutes

spent learning
Buildings and Cities
Go for a Daily Walk
#54 Walkable Cities
I will take a walk for 10 minutes each day and take note of the infrastructure that makes walking more or less enjoyable, accessible, and possible.
Materials
Install a Toilet Bank
#46 Water Saving - Home
I will reduce the amount of water flushed and save up to 11 gallons (41 L) of water per day by installing a toilet tank bank.
Transport
Research and Consider Switching to a Hybrid or Electric Vehicle
#26 Electric Vehicles
I will spend at least 3 minutes researching and weighing my options to see if a hybrid or electric vehicle makes sense for my lifestyle.
Action Track: Social Justice
Start a Social Media Campaign
#6 Educating Girls
Through social media, I will raise awareness about gender inequity in education by sharing the information found in the links below.
Electricity Generation
Spread the Word about Energy Alternatives
All Electricity Generation Solutions
I will research and tell 2 people each day about the benefits of alternative energy sources like wind turbines, solar energy, geothermal energy, and methane digesters.
Food
Reduce Animal Products
#4 Plant-Rich Diet
I will enjoy 2 meatless or vegan meal(s) each day of the challenge.
Land Use
Forest-Friendly Foods 1
#5 Tropical Forests
I will spend at least 20 minutes researching the impact of my diet to see how it contributes to deforestation.
Reflection, encouragement, and relationship building are all important aspects of getting a new habit to stick.
Share thoughts, encourage others, and reinforce positive new habits on the Feed.
To get started, share "your why." Why did you join the challenge and choose the actions you did?