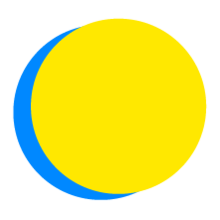 Amy Kortus
Points Total
0

Today

0

This Week

313

Total
Participant Impact
up to

51

minutes

spent learning

up to

5

meatless or vegan meals

consumed
Food
Composting
#60 Composting, #3 Reduced Food Waste
I will start a compost bin where I live.
Food
Smaller Portions
#3 Reduced Food Waste
I will use smaller plates and/or serve smaller portions when dishing out food.
Food
Reduce Animal Products
#4 Plant-Rich Diet
I will enjoy 1 meatless or vegan meal(s) each day of the challenge.
Materials
Properly Dispose of Refrigerants
#1 Refrigerant Management
I will spend at least 11 minutes learning how to properly dispose of my refrigerator, freezer, and other refrigerants at the end of their useful lives.
Materials
Recycle Everything I Can
#55 Household Recycling
I will recycle all materials that are accepted by local haulers or drop stations in my community.
Electricity Generation
Learn More About Geothermal Energy
#18 Geothermal
I will spend at least 10 minutes learning more about the energy generation potential of geothermal energy and consider investing in this technology.
Action Track: Social Justice
Fund Family Planning
#7 Family Planning
I will donate to supply a community with reproductive health supplies.
Women and Girls
Support Women-Owned Businesses
#62 Women Smallholders
I will spend 10 minutes each day researching women-owned businesses I can support when shopping.
Fun fact: Your brain and stomach register feelings of fullness after about 20 minutes of eating. While dishing food out, we tend to load our plates with more than we need. Using smaller plates helps to mitigate this. Aside from the environmental benefits, what other benefits might come out of eating smaller portions?

---

You feel better and have more energy to work outside