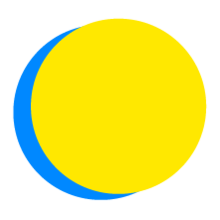 Bob Kronenberger
POINTS TOTAL
0

TODAY

0

THIS WEEK

106

TOTAL
participant impact
UP TO

2.0

meatless or vegan meals

consumed

UP TO

15

minutes

spent learning
Food
Learn the Truth About Expiration Dates
#3 Reduced Food Waste
I will spend at least 15 minutes learning how to differentiate between sell by, use by, and best by dates.
Food
Smaller Portions
#3 Reduced Food Waste
I will use smaller plates and/or serve smaller portions when dishing out food.
Food
Reduce Animal Products
#4 Plant-Rich Diet
I will enjoy 1 meatless or vegan meal(s) each day of the challenge.
Reflection, encouragement, and relationship building are all important aspects of getting a new habit to stick.
Share thoughts, encourage others, and reinforce positive new habits on the Feed.
To get started, share "your why." Why did you join the challenge and choose the actions you did?
REFLECTION QUESTION

Food

Reduce Animal Products

In your opinion, what contributes to people in North America eating more meat than any other countries? What does this say about North American values and ways of living?

---

Meat is readily accessible in North America

REFLECTION QUESTION

Food

Learn the Truth About Expiration Dates

How does knowing the difference between use by, sell by, and best by dates empower you to make better decisions?

---

It will allow me to make better choices when purchasing food by knowing how long I actually have to use the item being purchased.

---

Understanding use by, sell by and best by dates will also prevent anyone from getting sick or eating "bad" or spoiled food.