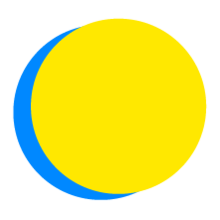 Lisa Leach
Points Total
0

Today

0

This Week

306

Total
Participant Impact
up to

1

documentaries

watched

up to

65

minutes

spent learning

up to

5

meatless or vegan meals

consumed
Transport
Research and Consider Switching to a Hybrid or Electric Vehicle
#26 Electric Vehicles
I will spend at least 5 minutes researching and weighing my options to see if a hybrid or electric vehicle makes sense for my lifestyle.
Transport
Research and Advocate for High-Speed Rail
#66 High-Speed Rail
I will spend at least 5 minutes researching and advocating for a comprehensive high speed rail network in my country/region.
Women and Girls
Support Women-Owned Businesses
#62 Women Smallholders
I will spend 10 minutes each day researching women-owned businesses I can support when shopping.
Electricity Generation
Watch a Video about Methane Digesters
#30 Methane Digesters (large), #64 Methane Digesters (small)
I will watch a video about methane digesters (also commonly known as anaerobic digesters).
Materials
Go Paperless
#70 Recycled Paper
I will reduce the amount of paper mail that I receive by 0.11lbs (0.05kg) a day or 41lbs (18.6kg) a year by opting into paperless billing, ending unwanted subscriptions and opting out of junk mail.
Food
Reduce Animal Products
#4 Plant-Rich Diet
I will enjoy 1 meatless or vegan meal(s) each day of the challenge.
Food
Learn the Truth About Expiration Dates
#3 Reduced Food Waste
I will spend at least 30 minutes learning how to differentiate between sell by, use by, and best by dates.