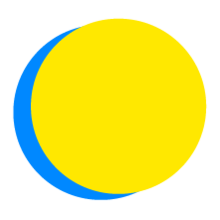 Cristin Lewis
"Sprinkle kindness around like confetti!"
Points Total
0

Today

0

This Week

400

Total
Participant Impact
up to

3.2

locally sourced meals

consumed

up to

378

gallons of water

have been saved

up to

142

minutes

spent learning
Food
Learn More about Silvopasture
#9 Silvopasture
I will spend at least 20 minutes watching videos and/or reading about the environmental benefits of silvopasture.
Food
Support Local Food Systems
#4 Plant-Rich Diet
I will source 2 percent of my food from local producers each day. This could include signing up for a local CSA, buying from a farmer's market, visiting a food co-op, foraging with a local group, or growing my own ingredients.
Food
Smaller Portions
#3 Reduced Food Waste
I will use smaller plates and/or serve smaller portions when dishing out food.
Food
Learn the Truth About Expiration Dates
#3 Reduced Food Waste
I will spend at least 2 minutes learning how to differentiate between sell by, use by, and best by dates.
Food
Keep Track of Wasted Food
#3 Reduced Food Waste
I will keep a daily log of food I throw away during the EcoChallenge, either because it went bad before I ate it, I put too much on my plate, or it was scraps from food preparation.
Action Track: Social Justice
Start a Social Media Campaign
#6 Educating Girls
Through social media, I will raise awareness about gender inequity in education by sharing the information found in the links below.
Food
Composting
#60 Composting, #3 Reduced Food Waste
I will start a compost bin where I live.
Action Track: Social Justice
Improve a Bus Stop
#37 Mass Transit
I will improve a bus stop in my neighborhood by posting the stop schedule, adding seating or shelter, adding art or flowers, picking up litter, or implementing some other small improvement.
Food
Support Nutrient Management
#65 Nutrient Management
I will research and support local farmers who have made the decision to not use synthetic nitrogen fertilizers.
Women and Girls
Support Women-Owned Businesses
#62 Women Smallholders
I will spend 30 minutes each day researching women-owned businesses I can support when shopping.
Materials
Fix Leaky Faucets
#46 Water Saving - Home
I will fix faucets or report leaky faucets to facilities that have been wasting up to 9 gallons (34 L) of water per faucet every day.
---

Making a difference isn't always something you see but something you feel.  Keep pushing forward team.  

---

I bought from a start at home mother who sells LulaRoe. She started her own business over a year ago.  I love the clothes but it feels really good to support her as a fellow mother. 

---

We checked everything in the home.  We made a few adjustments to the faucets outside where water hoses connected.