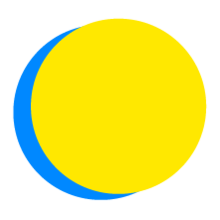 Sandi Lovato
POINTS TOTAL
0

TODAY

0

THIS WEEK

396

TOTAL
participant impact
UP TO

55

locally sourced meals

consumed

UP TO

210

miles

not traveled by car

UP TO

210

miles

traveled by carpool

UP TO

157

pounds of CO2

have been saved
Materials
Recycle Everything I Can
#55 Household Recycling
I will recycle all materials that are accepted by local haulers or drop stations in my community.
Food
Support Local Food Systems
#4 Plant-Rich Diet
I will source 50 percent of my food from local producers each day. This could include signing up for a local CSA, buying from a farmer's market, visiting a food co-op, foraging with a local group, or growing my own ingredients.
Food
Smaller Portions
#3 Reduced Food Waste
I will use smaller plates and/or serve smaller portions when dishing out food.
Transport
Try Carpooling
#75 Ridesharing
I will commute by carpool 10 mile(s) per day and avoid sending up to 7.48 lbs of CO2 into Earth's atmosphere.
Reflection, encouragement, and relationship building are all important aspects of getting a new habit to stick.
Share thoughts, encourage others, and reinforce positive new habits on the Feed.
To get started, share "your why." Why did you join the challenge and choose the actions you did?
---

The challenge really made you think of what you were wasting.  My grocery store where I shop sells a lot of locally sourced food so that makes it easier.  Carpooling is harder to continue as people have different schedules.  However it does show the need to have some type of mass transit here in Northern Colorado.  Recycling has become a given in our household. 

---

With the many options we had to select from it was simpler to select items that were attainable.  The more education on how to help with polluting our environment, more and more people are taking steps to make an impact.