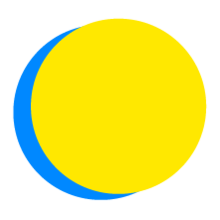 Jean Luc Ludwig
POINTS TOTAL
0

TODAY

0

THIS WEEK

891

TOTAL
participant impact
UP TO

33

conversations

with people

UP TO

10

lightbulbs

replaced

UP TO

60

minutes

spent exercising

UP TO

90

minutes

spent learning

UP TO

44

plastic containers

not sent to the landfill
Buildings and Cities
Choose LED Bulbs
#33 LED Lighting (Household)
I will replace 10 incandescent lightbulb(s) with Energy Star-certified LED bulbs, saving up to $14 per fixture per year.
Buildings and Cities
Replace Manual Thermostats
#57 Smart Thermostats
I will replace manual thermostats with smart ones.
Land Use
Plant Trees
#15 Afforestation
I will plant 5 tree(s) in my community, public parks, or backyard.
Buildings and Cities
Go for a Daily Walk
#54 Walkable Cities
I will take a walk for 20 minutes each day and take note of the infrastructure that makes walking more or less enjoyable, accessible, and possible.
Buildings and Cities
Online Energy Audit
Multiple Solutions
I will complete an online energy audit of my home, office, or dorm room and identify my next steps for saving energy.
Land Use
Buy Bamboo
#35 Bamboo
When they are available, I will purchase products made from bamboo instead of wood, plastic, or metal.
Materials
Eliminate Toxic Plastics
#47 Bioplastic
I will avoid buying toxic plastics, including polycarbonate, polystyrene and polyvinyl and instead replace them with bioplastic or durable options.
Materials
Become A Master Recycler/Composter
#55 Household Recycling
I will sign up for a Master Recycler/Composter program in my area.
Materials
Go Paperless
#70 Recycled Paper
I will reduce the amount of paper mail that I receive by 0.11lbs (0.05kg) a day or 41lbs (18.6kg) a year by opting into paperless billing, ending unwanted subscriptions and opting out of junk mail.
Electricity Generation
Spread the Word about Energy Alternatives
All Electricity Generation Solutions
I will research and tell 3 people each day about the benefits of alternative energy sources like wind turbines, solar energy, geothermal energy, and methane digesters.
Materials
Choose Recycled Paper
#70 Recycled Paper
I will plan ahead to only use paper products made from post-consumer recycled paper for my home or office.
Food
Keep Track of Wasted Food
#3 Reduced Food Waste
I will keep a daily log of food I throw away during the EcoChallenge, either because it went bad before I ate it, I put too much on my plate, or it was scraps from food preparation.
Food
Composting
#60 Composting, #3 Reduced Food Waste
I will start a compost bin where I live.
Transport
Research and Consider Switching to a Hybrid or Electric Vehicle
#26 Electric Vehicles
I will spend at least 90 minutes researching and weighing my options to see if a hybrid or electric vehicle makes sense for my lifestyle.
Transport
Advocate For Greener Vehicles
#26 Electric Vehicles
I will assess the vehicles used by my company or college and advocate for a purchasing policy focused on electric and fuel-efficient vehicles
Materials
Recycle Everything I Can
#55 Household Recycling
I will recycle all materials that are accepted by local haulers or drop stations in my community.
Reflection, encouragement, and relationship building are all important aspects of getting a new habit to stick.
Share thoughts, encourage others, and reinforce positive new habits on the Feed.
To get started, share "your why." Why did you join the challenge and choose the actions you did?