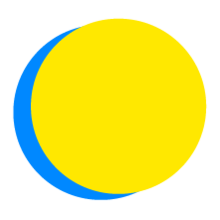 Phyllis Magnus
Points Total
0

Today

0

This Week

79

Total
Participant Impact
up to

12

meatless or vegan meals

consumed
Food
Keep Track of Wasted Food
#3 Reduced Food Waste
I will keep a daily log of food I throw away during the EcoChallenge, either because it went bad before I ate it, I put too much on my plate, or it was scraps from food preparation.
Food
Reduce Animal Products
#4 Plant-Rich Diet
I will enjoy 3 meatless or vegan meal(s) each day of the challenge.
Action Track: Social Justice
Support Microgeneration in Low Income Countries
#48 In-Stream Hydro, #76 Micro Wind, #78 Microgrids
I will make a donation to a nonprofit that installs microgeneration in low income countries.