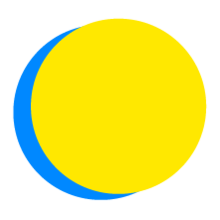 Meagan Mahoney
POINTS TOTAL
0

TODAY

0

THIS WEEK

642

TOTAL
participant impact
UP TO

195

gallons of water

have been saved

UP TO

4.0

meatless or vegan meals

consumed

UP TO

90

minutes

spent learning

UP TO

16

plastic containers

not sent to the landfill

UP TO

8.0

zero-waste meals

consumed
Buildings and Cities
Plan to Insulate
#31 Insulation
I will find out how to make my home more energy efficient through better insulation and weatherization.
Food
Zero-waste Cooking
#3 Reduced Food Waste
I will cook 2 meal(s) with zero-waste each day
Food
Learn More about Silvopasture
#9 Silvopasture
I will spend at least 15 minutes watching videos and/or reading about the environmental benefits of silvopasture.
Women and Girls
Fund Family Planning
#7 Family Planning
I will donate to supply a community with reproductive health supplies.
Materials
Install a Toilet Bank
#46 Water Saving - Home
I will reduce the amount of water flushed and save up to 11 gallons (41 L) of water per day by installing a toilet tank bank.
Materials
Launch a Recycling Program
#56 Industrial Recycling
I will set up a recycling center at my workplace or school.
Women and Girls
Support Women-Owned Businesses
#62 Women Smallholders
I will spend 30 minutes each day researching women-owned businesses I can support when shopping.
Materials
Eliminate Toxic Plastics
#47 Bioplastic
I will avoid buying toxic plastics, including polycarbonate, polystyrene and polyvinyl and instead replace them with bioplastic or durable options.
Materials
Go Paperless
#70 Recycled Paper
I will reduce the amount of paper mail that I receive by 0.11lbs (0.05kg) a day or 41lbs (18.6kg) a year by opting into paperless billing, ending unwanted subscriptions and opting out of junk mail.
Materials
Choose Recycled Paper
#70 Recycled Paper
I will plan ahead to only use paper products made from post-consumer recycled paper for my home or office.
Materials
Properly Dispose of Refrigerants
#1 Refrigerant Management
I will spend at least 15 minutes learning how to properly dispose of my refrigerator, freezer, and other refrigerants at the end of their useful lives.
Food
Keep Track of Wasted Food
#3 Reduced Food Waste
I will keep a daily log of food I throw away during the EcoChallenge, either because it went bad before I ate it, I put too much on my plate, or it was scraps from food preparation.
Food
Reduce Animal Products
#4 Plant-Rich Diet
I will enjoy 1 meatless or vegan meal(s) each day of the challenge.
Materials
Fix Leaky Faucets
#46 Water Saving - Home
I will fix faucets or report leaky faucets to facilities that have been wasting up to 9 gallons (34 L) of water per faucet every day.
Land Use
Plant Trees
#15 Afforestation
I will plant 1 tree(s) in my community, public parks, or backyard.
Reflection, encouragement, and relationship building are all important aspects of getting a new habit to stick.
Share thoughts, encourage others, and reinforce positive new habits on the Feed.
To get started, share "your why." Why did you join the challenge and choose the actions you did?
REFLECTION QUESTION

Food

Keep Track of Wasted Food

An average American throws out about 240 lbs of food per year. The average family of four spends $1,500 a year on food that they throw out. Where would you rather use this money?

---

I would rather use this money to travel the world.