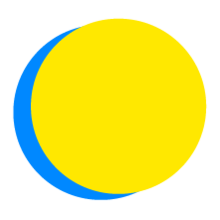 Jenna Mathies
"My mission is to be mindful of my choices and how that affects the climate"
Points Total
0

Today

0

This Week

1,051

Total
Participant Impact
up to

120

miles

traveled by bus

up to

120

miles

not traveled by car

up to

557

pounds of CO2

have been saved

up to

5

conversations

with people

up to

5

minutes

spent learning

up to

3

lightbulbs

replaced

up to

24

locally sourced meals

consumed

up to

33

meatless or vegan meals

consumed

up to

1

public officials or leaders

contacted
Transport
Purchase a Carbon Offset
#43 Airplanes
If I buy a plane ticket, I will purchase a carbon offset.
Materials
Share Bioplastic Disposal Tips
#47 Bioplastic
I will spend at least 5 minutes researching how to properly dispose of bioplastics in my city and share this information with 5 friends, family and/or colleagues.
Buildings and Cities
Choose LED Bulbs
#33 LED Lighting (Household)
I will replace 3 incandescent lightbulb(s) with Energy Star-certified LED bulbs, saving up to $14 per fixture per year.
Land Use
Buy Bamboo
#35 Bamboo
When they are available, I will purchase products made from bamboo instead of wood, plastic, or metal.
Action Track: Social Justice
Express My Support
#54 Walkable Cities
I will find out who in my city makes decisions that impact neighborhood walkability and express my support for better walking infrastructure.
Women and Girls
Make School More Affordable
#6 Educating Girls
I will raise funds to help make school affordable for girls around the world.
Food
Support Local Food Systems
#4 Plant-Rich Diet
I will source 40 percent of my food from local producers each day. This could include signing up for a local CSA, buying from a farmer's market, visiting a food co-op, foraging with a local group, or growing my own ingredients.
Food
Reduce Animal Products
#4 Plant-Rich Diet
I will enjoy 3 meatless or vegan meal(s) each day of the challenge.
Transport
Improve a Bus Stop
#37 Mass Transit
I will improve a bus stop in my neighborhood by posting the stop schedule, adding seating or shelter, adding art or flowers, picking up litter, or implementing some other small improvement.
Materials
Choose Recycled Paper
#70 Recycled Paper
I will plan ahead to only use paper products made from post-consumer recycled paper for my home or office.
Transport
Use Muscle Power
#49 Cars
I will cut my car trip mileage by only taking necessary trips, and I will only use muscle-powered transportation for all other trips.
Transport
Use Public Transit
#37 Mass Transit
I will use public transit 10 mile(s) per day and avoid sending up to 4.09 lbs of CO2 into Earth's atmosphere.
Food
Smaller Portions
#3 Reduced Food Waste
I will use smaller plates and/or serve smaller portions when dishing out food.
Transport
Stay on the Ground
#43 Airplanes, #63 Telepresence
Instead of traveling by plane, I will find an alternative way to accomplish the goals of an upcoming trip (i.e. telepresence, vacation locally).
Materials
Mulch the Base of Trees and Plants
#46 Water Saving - Home
I will prevent water runoff and increase absorbency by mulching the base of trees and plants in my yard.
Food
Composting
#60 Composting, #3 Reduced Food Waste
I will start a compost bin where I live.
Materials
Go Paperless
#70 Recycled Paper
I will reduce the amount of paper mail that I receive by 0.11lbs (0.05kg) a day or 41lbs (18.6kg) a year by opting into paperless billing, ending unwanted subscriptions and opting out of junk mail.