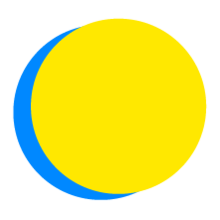 Bryttnee McKinney
Points Total
0

Today

0

This Week

459

Total
Participant Impact
up to

3.0

lightbulbs

replaced

up to

240

gallons of water

have been saved

up to

2.0

conversations

with people

up to

1.0

documentaries

watched

up to

95

minutes

spent learning
Electricity Generation
Watch a Video about Methane Digesters
#30 Methane Digesters (large), #64 Methane Digesters (small)
I will watch a video about methane digesters (also commonly known as anaerobic digesters).
Land Use
Forest-Friendly Foods 2
#5 Tropical Forests
I will replace or remove the palm oil, coffee, and cocoa products in my current diet that are known to contribute to deforestation.
Buildings and Cities
Choose LED Bulbs
#33 LED Lighting (Household)
I will replace 3 incandescent lightbulb(s) with Energy Star-certified LED bulbs, saving up to $14 per fixture per year.
Materials
Install a Low-Flow Showerhead
#46 Water Saving - Home
I will save up to 15 gallons (56 L) of water a day by installing a low-flow showerhead.
Materials
Share Bioplastic Disposal Tips
#47 Bioplastic
I will spend at least 45 minutes researching how to properly dispose of bioplastics in my city and share this information with 2 friends, family and/or colleagues.
Materials
Recycle Everything I Can
#55 Household Recycling
I will recycle all materials that are accepted by local haulers or drop stations in my community.
Transport
Research and Consider Switching to a Hybrid or Electric Vehicle
#26 Electric Vehicles
I will spend at least 45 minutes researching and weighing my options to see if a hybrid or electric vehicle makes sense for my lifestyle.
Food
Composting
#60 Composting, #3 Reduced Food Waste
I will start a compost bin where I live.