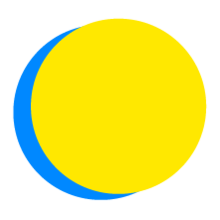 Brion McMullan
"support small farms"
POINTS TOTAL
0

TODAY

0

THIS WEEK

185

TOTAL
participant impact
UP TO

300

minutes

spent learning
Land Use
Learn about Temperate Forests
#12 Temperate Forests
I will spend at least 300 minutes learning more about the environmental services provided by and the environmental issues affecting temperate forests.
Food
Composting
#60 Composting, #3 Reduced Food Waste
I will start a compost bin where I live.
Food
Explore Other Food Solutions
All Food Solutions
I will spend at least 300 minutes researching other Drawdown Food Solutions.
Materials
Mulch the Base of Trees and Plants
#46 Water Saving - Home
I will prevent water runoff and increase absorbency by mulching the base of trees and plants in my yard.
Reflection, encouragement, and relationship building are all important aspects of getting a new habit to stick.
Share thoughts, encourage others, and reinforce positive new habits on the Feed.
To get started, share "your why." Why did you join the challenge and choose the actions you did?
---

Challenge has been helpful in organizing my thoughts on these issues and recognizing my desire to actively participate in the effort to moderating the hardships climate change presents -severe storms, food sources for us, other animals and plants, new pests and diseases to our forest  etc...

---

attended talk held on climate change and how to stimulate progress towards addressing as a community. Recently built cold frame and we planted lettuce , pruned our fruit trees and dosed using natural compost tea to help tree battle stress as they draw on their stored nutrients at the beginning of another suiting cycle.

---

Brion - I have always wanted to build a cold frame. I think this might be the year, since my goal is to use what I have to make the land we care for as productive and healthy as it can be. Thank you for the inspiration.