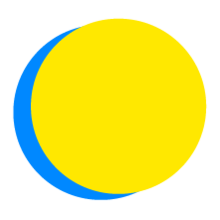 Wendy McNiven
POINTS TOTAL
0

TODAY

0

THIS WEEK

376

TOTAL
participant impact
UP TO

20

locally sourced meals

consumed
Electricity Generation
Rooftop Solar Consultation
#10 Rooftop Solar
After researching the incentives at the federal, state, utility, and local levels, I will contact a local installer/distributor for a solar panel installation consultation on my house.
Electricity Generation
Solar Water Consultation
#41 Solar Water
I will contact a local installer/distributor to see if a solar water heater makes sense for my house.
Food
Learn More about Regenerative Agriculture
#11 Regenerative Agriculture
I will spend at least 20 minutes learning about the need for more regenerative agriculture.
Transport
Use Muscle Power
#49 Cars
I will cut my car trip mileage by only taking necessary trips, and I will only use muscle-powered transportation for all other trips.
Food
Support Local Food Systems
#4 Plant-Rich Diet
I will source 34 percent of my food from local producers each day. This could include signing up for a local CSA, buying from a farmer's market, visiting a food co-op, foraging with a local group, or growing my own ingredients.
Reflection, encouragement, and relationship building are all important aspects of getting a new habit to stick.
Share thoughts, encourage others, and reinforce positive new habits on the Feed.
To get started, share "your why." Why did you join the challenge and choose the actions you did?