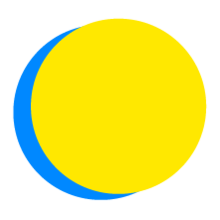 Mike Meany
Points Total
0

Today

0

This Week

162

Total
Electricity Generation
Learn More about Micro Wind
#76 Micro Wind
I will spend at least 5 minutes learning more about the energy generation potential of Micro Wind.
Electricity Generation
Learn More about Wave and Tidal Energy
#29 Wave and Tidal
I will spend at least 5 minutes learning more about the energy generation potential of wave and tidal energy.
Buildings and Cities
Express My Support
#59 Bike Infrastructure
I will find out who in my city makes decisions that impact bike routes and express my support for better biking infrastructure.
Buildings and Cities
Go by Bike
#59 Bike Infrastructure
I will commute by bike 1 mile(s) per day and avoid sending up to 0.79 lbs of CO2 into Earth's atmosphere.
Materials
Eliminate Toxic Plastics
#47 Bioplastic
I will avoid buying toxic plastics, including polycarbonate, polystyrene and polyvinyl and instead replace them with bioplastic or durable options.
Land Use
Buy Bamboo
#35 Bamboo
When they are available, I will purchase products made from bamboo instead of wood, plastic, or metal.
Buildings and Cities
Go for a Daily Walk
#54 Walkable Cities
I will take a walk for 10 minutes each day and take note of the infrastructure that makes walking more or less enjoyable, accessible, and possible.
Action Track: Social Justice
Improve a Bus Stop
#37 Mass Transit
I will improve a bus stop in my neighborhood by posting the stop schedule, adding seating or shelter, adding art or flowers, picking up litter, or implementing some other small improvement.
Transport
Explore Other Transport Solutions
All Transport Solutions
I will spend at least 30 minutes minutes researching other Drawdown Transport Solutions.
Transport
Test Drive an Electric Bike
#69 Electric Bikes
I will test drive an electric bike at a local distributor to see if it makes sense to use one in place of my car, or to extend the area I can cover by bike.
Buildings and Cities
Choose LED Bulbs
#33 LED Lighting (Household)
I will replace 2 incandescent lightbulb(s) with Energy Star-certified LED bulbs, saving up to $14 per fixture per year.
Materials
Fix Leaky Faucets
#46 Water Saving - Home
I will fix faucets or report leaky faucets to facilities that have been wasting up to 9 gallons (34 L) of water per faucet every day.
Food
Reduce Animal Products
#4 Plant-Rich Diet
I will enjoy 2 meatless or vegan meal(s) each day of the challenge.
Transport
Advocate For Greener Vehicles
#26 Electric Vehicles
I will assess the vehicles used by my company or college and advocate for a purchasing policy focused on electric and fuel-efficient vehicles
Materials
Go Paperless
#70 Recycled Paper
I will reduce the amount of paper mail that I receive by 0.11lbs (0.05kg) a day or 41lbs (18.6kg) a year by opting into paperless billing, ending unwanted subscriptions and opting out of junk mail.
Food
Smaller Portions
#3 Reduced Food Waste
I will use smaller plates and/or serve smaller portions when dishing out food.
Transport
Research and Consider Switching to a Hybrid or Electric Vehicle
#26 Electric Vehicles
I will spend at least 1 Hour minutes researching and weighing my options to see if a hybrid or electric vehicle makes sense for my lifestyle.