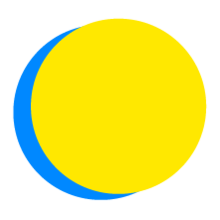 William Nichols
Points Total
0

Today

0

This Week

482

Total
Participant Impact
up to

52

locally sourced meals

consumed

up to

630

minutes

spent exercising

up to

10

conversations

with people

up to

2.0

public officials or leaders

contacted

up to

180

minutes

spent learning
Buildings and Cities
Express My Support
#59 Bike Infrastructure
I will find out who in my city makes decisions that impact bike routes and express my support for better biking infrastructure.
Transport
Use Muscle Power
#49 Cars
I will cut my car trip mileage by only taking necessary trips, and I will only use muscle-powered transportation for all other trips.
Food
Support Local Food Systems
#4 Plant-Rich Diet
I will source 50 percent of my food from local producers each day. This could include signing up for a local CSA, buying from a farmer's market, visiting a food co-op, foraging with a local group, or growing my own ingredients.
Electricity Generation
Learn More about Biomass
#34 Biomass
I will spend at least 60 minutes learning more about the energy generation potential of biomass.
Materials
Share Bioplastic Disposal Tips
#47 Bioplastic
I will spend at least 120 minutes researching how to properly dispose of bioplastics in my city and share this information with 10 friends, family and/or colleagues.
Buildings and Cities
Go for a Daily Walk
#54 Walkable Cities
I will take a walk for 30 minutes each day and take note of the infrastructure that makes walking more or less enjoyable, accessible, and possible.