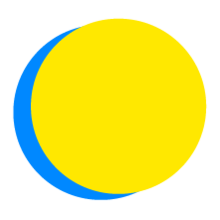 Meghan O'Hern
POINTS TOTAL
0

TODAY

0

THIS WEEK

5

TOTAL
Food
Zero-waste Cooking
#3 Reduced Food Waste
I will cook 1 meal(s) with zero-waste each day
Food
Smaller Portions
#3 Reduced Food Waste
I will use smaller plates and/or serve smaller portions when dishing out food.
Food
Learn the Truth About Expiration Dates
#3 Reduced Food Waste
I will spend at least 10 minutes learning how to differentiate between sell by, use by, and best by dates.
Food
Learn More about Regenerative Agriculture
#11 Regenerative Agriculture
I will spend at least 10 minutes learning about the need for more regenerative agriculture.
Women and Girls
Support Women-Owned Businesses
#62 Women Smallholders
I will spend 20 minutes each day researching women-owned businesses I can support when shopping.
Food
Reduce Animal Products
#4 Plant-Rich Diet
I will enjoy 3 meatless or vegan meal(s) each day of the challenge.
Reflection, encouragement, and relationship building are all important aspects of getting a new habit to stick.
Share thoughts, encourage others, and reinforce positive new habits on the Feed.
To get started, share "your why." Why did you join the challenge and choose the actions you did?