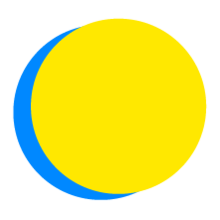 angie pasho
Points Total
0

Today

0

This Week

266

Total
Participant Impact
up to

2.0

meatless or vegan meals

consumed

up to

1.0

zero-waste meals

consumed
Food
Zero-waste Cooking
#3 Reduced Food Waste
I will cook 1 meal(s) with zero-waste each day
Food
Reduce Animal Products
#4 Plant-Rich Diet
I will enjoy 2 meatless or vegan meal(s) each day of the challenge.
Materials
Become A Master Recycler/Composter
#55 Household Recycling
I will sign up for a Master Recycler/Composter program in my area.
Transport
Improve a Bus Stop
#37 Mass Transit
I will improve a bus stop in my neighborhood by posting the stop schedule, adding seating or shelter, adding art or flowers, picking up litter, or implementing some other small improvement.
Transport
Use Muscle Power
#49 Cars
I will cut my car trip mileage by only taking necessary trips, and I will only use muscle-powered transportation for all other trips.